Carrot Cake Cupcakes
Posted on 04 June 2010
As promised in my post from last Friday… Ad Hoc At Home's Carrot Cake Cupcakes! As many of you know I am obsessed with this book, the restaurant Ad Hoc in Yountville, Napa, and Thomas Keller in general (hello Bouchon vanilla and caramel macarons!). While it may look as though there are a lot of ingredients in these beauties, this recipe is so easy to prepare and it helps that the ingredients are common pantry items that we all have in our cupboards. The only slightly time consuming part is grating the carrots (see Notes for a shortcut).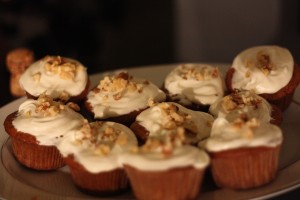 These carrot cake cupcakes are wonderfully tender, with a light and moist crumb. They have just the right amount of carrot and walnuts to make you feel as though eating them does your body good. The frosting is divine, it is so silky and rich and works so well with the cinnamon in the cakes. I recently spread some on my delicious whole wheat waffles, which also contain cinnamon, then drizzled them with maple syrup – out of this world!! I know it may sound slightly gluttonous spreading frosting on a waffle but don't judge it until you've tried it

What makes it slightly better is that they are healthy whole grain waffles!
Notes: As I said above for 12 cupcakes it should not take you too long to grate the carrots. I once made 36 of these cupcakes, which took 6 large carrots. It made me feel as though my arm was going to seize up! If grating really is not your thing and you have a food processor with a grating attachment you can pop the carrots in there. The grate will not be as fine as with a hand grater but it will work.
Carrot Cake Cupcakes, makes 12 cupcakes
Cupcakes
1 cup cake flour
1/2 tsp baking powder
1/2 tsp baking soda
1 tsp ground cinnamon
2 large eggs
2 tbsp whole milk
1/2 tsp vanilla extract
1/2 cup granulated sugar
1/2 cup packed light brown sugar
1/2 cup canola oil
1 1/2 cups finely shredded carrots (about 2 large carrots)
3/4 cup coarsely chopped walnuts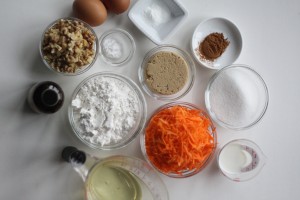 1. Heat oven to 350F. Line 12 cupcake cups with cupcake liners. Sift flour, baking powder, baking soda and cinnamon into a medium bowl. In the bowl of a stand mixer fitted with a paddle attachment, beat eggs, milk, vanilla, and both sugars until smooth. Beat in oil.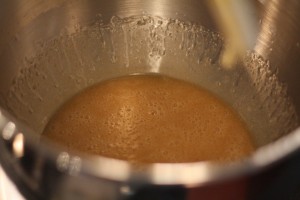 2. Slowly add dry ingredients. Turn off mixer and stir in carrots and 1/2 cup chopped walnuts.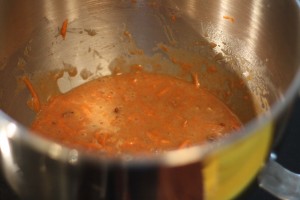 3. Divide batter among lined cupcake cups.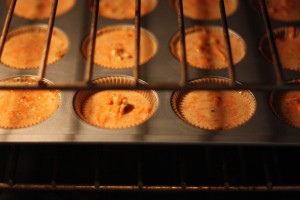 4. Bake for 10 minutes. Rotate pan and bake for another 10 minutes, or until a toothpick inserted into the center of the cupcake comes out clean. Remove the cupcakes from the tins and let cool at room temperature on a cooling rack. While they are cooling make the frosting (recipe below).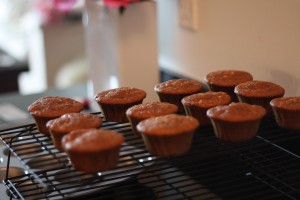 Cream Cheese Frosting
12 oz cream cheese, at room temperature
4 oz unsalted butter, at room temperature (1 stick)
3/4 cup confectioners' sugar (icing sugar in the UK)
1/2 tsp vanilla extract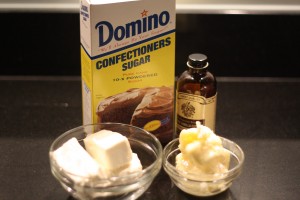 1. In the bowl of a stand mixer fitted with the paddle attachment, beat cream cheese at medium speed until smooth. Add butter and mix until smooth. Turn speed down to low and mix in powdered sugar, then add vanilla. Once combined, scrape down sides. Beat on high for 30 seconds.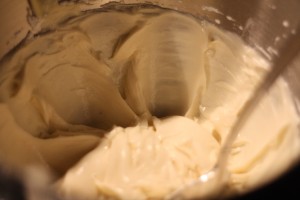 To frost the cupcakes…
1. Spread frosting on the tops of the cooled cupcakes and sprinkle with the remaining chopped walnuts.
Search

Subscribe

Archives

Categories