Katharine Hepburn Brownies
Posted on 08 April 2010
The sweet, chocolatey aroma of brownies baking has currently filled my apartment, time seems as though it is standing still and I cannot believe that it has still not been forty minutes since I put them in the oven. Brownies are one of America's most loved baked treats, they are a constant at bake sales and at birthday parties. They are one of the first things a child will make, working in the kitchen with their mum or their dad and then as a treat being allowed to lick the bowl after. There is something so nostalgic, so wholesome about brownies, they are an equalizer. As everyone loves brownies, they are the perfect thing to serve at an informal lunch as the only dessert, an afternoon tea with a collection of other cookies and cakes or cut into mini squares at a cocktail party (which I did this year at our annual Oscar party, most on that in a later post.)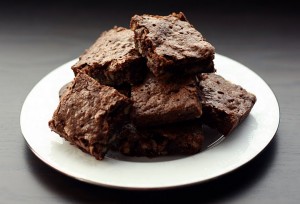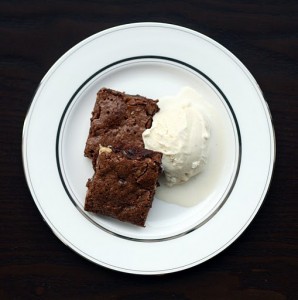 The first known published recipe of what we think of as brownies is found in the 1906 edition of The Boston Cooking-School Cook Book, edited by Fanny Merritt Farmer (there was an earlier recipe for 'brownies' but it was of a molasses based confection that was made in individual sized molds). There are contrasting reports that they were created by a housewife in Bangor, Maine who had forgotten to put a leavening agent into a chocolate cake and decided to serve the flat squares instead, hence a name they were sometimes called, around the time of their conception, Bangor Brownies. Even though there is much debate over who created them and where, all accounts state that they did not become widely popular until the 1920s when chocolate became a much more accessible ingredient for most American households.
There are a few styles of brownies: cakey, fudgy or chewy. These fit the description of fudgy best as they contain less flour and more butter and sugar. However I would say that they also fit into the chewy category. These brownies are so easy to make, it requires only a medium saucepan and a baking pan, that is all! You can make them in about 5 minutes, making them just as easy as packaged mixes but without all the preservatives and so much more flavor. Also, the chances are you probably have all the ingredients at home already. The layer on the top of these brownies, which gives under your spoon with a slight crunch, is caused by the amount of sugar. With less sugar you will not get this lace thin crisp topping.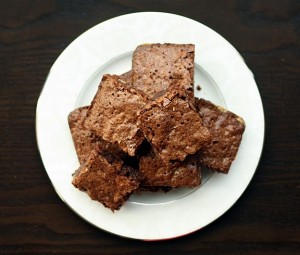 This recipe is from an interview Katharine Hepburn gave in 1975 to Liz Smith of The Ladies Home Journal. When I first heard about it I was naturally intrigued. I love the thought of someone as stylish and put together as Katharine Hepburn standing in a kitchen mixing up a batch of brownies. When I think of her it's always in an outdoorsy, horse riding sort of way rather than wearing an apron in the kitchen. My parents also chose to give me my middle name after her!
Notes: When baking you should always use room temperature eggs, it helps to form a better crumb for the cake. The crumb are the air pockets contained within baked goods, which give cakes their fluffiness and their lightness. The air pockets are caused by an emulsion formed by the butter (the fat) and the egg white (the water). Room temperature eggs form a more stable emulsion. Cold eggs cause the batter to 'weep', which results in a flat and grainy textured cake. To get the eggs to room temperature just pull them out of the fridge 30 minutes or so before you want to begin mixing your batter.
With this recipe I think more than ever it is important to use good quality chocolate, you can really taste the difference. Also, you can chop the chocolate prior to adding it to the saucepan. It isn't necessary but this will save you time as it is melting.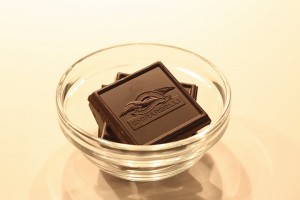 For brownie purists there are no nuts. Being English, I am not a purist. I am an equal opportunity brownie eater, so I include the nuts. Feel free to leave them out if you so desire.
Katharine Hepburn's Brownies, makes 16 brownies
2 oz unsweetened chocolate
8 tbsp unsalted butter
1 cup sugar
2 eggs, lightly beaten
1/2 tsp vanilla extract
1/4 cup flour
1/4 tsp kosher salt
1 cup walnuts, coarsely chopped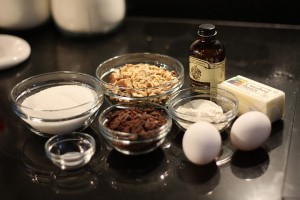 1. Heat oven to 325°. Butter and flour an 8 inch square baking pan.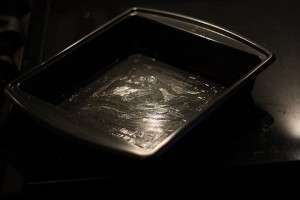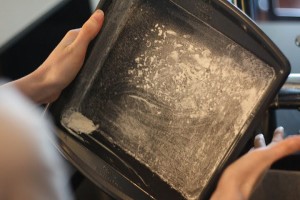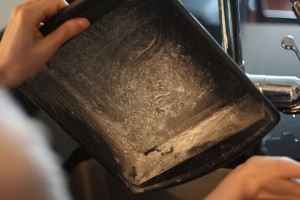 2. Heat medium saucepan over medium-low heat, add chocolate and butter and stir until melted and combined.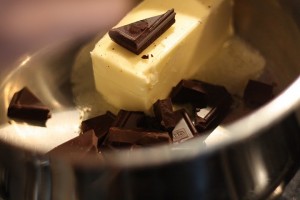 3. Remove pan from heat. Stir in sugar, it will look like chocolatey, wet sand.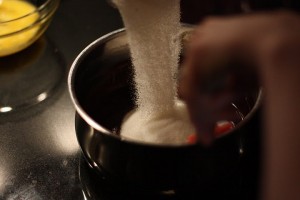 4. Once all the sugar is mixed in. Add eggs and vanilla and stir until smooth and glossy.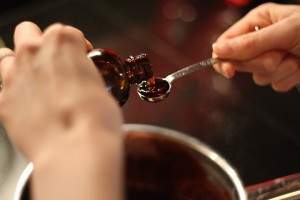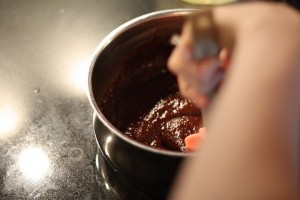 5. Add flour, salt and walnuts to batter and mix until well combined.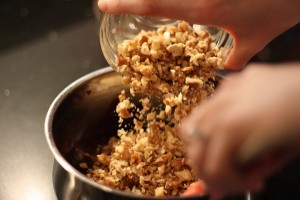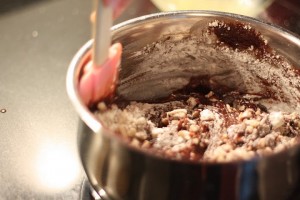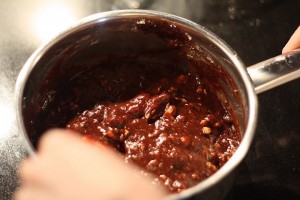 6. Pour batter into baking tin and spread with a spoon until the top is even.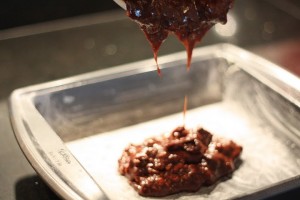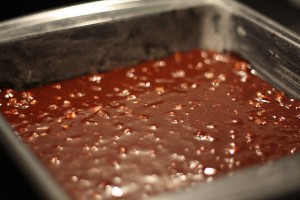 7. Bake for 40 minutes, or until a toothpick inserted into the center of the brownies come out clean.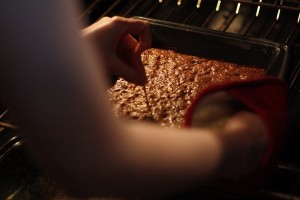 8. Allow to cool for 10 minutes in tin, then remove to a cooling rack and cool for 10 minutes before cutting.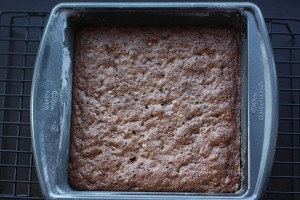 9. Cut into 2 inch by 2 inch squares. Serve alone or do as we do and serve with vanilla ice cream!
Search

Subscribe

Archives

Categories