and baby makes three….
Posted on 08 November 2011
Sorry for the long, delayed absence! You'll have to excuse me. As you may have guessed, this little munchkin is keeping me quite busy…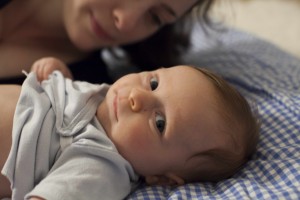 I have a few new recipes to post sometime soon. I've been trying to cook during baby's nap times but who knew how noisy cooking was? With the banging of the pots and pans, the sizzling when searing and caramelizing, even the running water and scrubbing of said pots and pans, I usually have to wait until hubby gets home to hold the babe by which point we have something that takes about 10 minutes to put together. But dear reader, for you and for the sake of my palate – it's getting a tired of the prepared food section of fresh direct (which has been my life saver these past few months!) – I have been trying to cook as quietly as possible. I've come up with and found some recipes which are either one pot wonders, quick and delicious or make ahead. Look out for these new categories soon! Until my next post, happy eating!
My two handsome boys!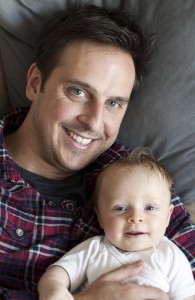 Search

Subscribe

Archives

Categories