Mini Mascarpone Cheesecakes
Posted on 02 May 2011
Today I was this close to scrapping these delightful mini cheesecakes and writing about something decidedly English in honor of the royal wedding on Friday. Something along the lines of fresh crumpets with a homemade Meyer lemon curd (very Rule Britannia) but as I made a promise that I would post this recipe shortly, I shall. The crumpets and curd will just have to wait!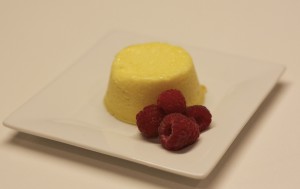 Now I am sure you are all thinking, this is more like it! A sweet treat for a grey Monday morning (or afternoon depending on where you are in the world). These cheesecakes are super easy to make. The hardest part is the planning ahead and pulling out the ingredients that need to get to room temperature before preparing the cheesecake batter, I kid you not! It takes about eight minutes from start to the time when you pop them into the oven to bake in a water bath.
The cheesecakes are creamy and rich but not heavy. When we baked these cheesecakes in culinary school they were easily hands down favorites on the pastry section of our course, but then again I am sucker for a great cheesecake! I like to serve these with fresh berries so they are perfect for this time of year when berries are almost at their prime.
Notes: I like to use a 6-cup silicone cupcake pan as it makes the removal of the cheesecakes a snap. You can also use individual aluminum cups but you have to butter the cups extremely well to get the cheesecakes out in one beautiful piece.
Tips: When I use a water bath, I always make sure to put the containers in the oven first and then pour the water in separately to minimize spilling and scalding. Be careful when you are removing the water baths from the oven.
Mini Mascarpone Cheesecakes, makes 6 individual cheesecakes
Recipe reproduced from ICE's Culinary Arts degree program
Softened unsalted butter for the cups
1 box cream cheese, room temperature (8 oz)
2/3 cups granulated sugar (4.5 oz)
½ cup mascarpone, room temperature (¼ 500g container)
2 large eggs, room temperature
¼ tsp vanilla extract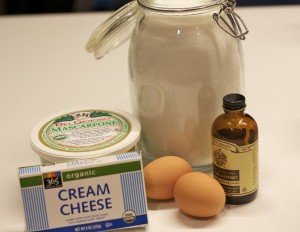 1. Heat oven to 300ºF. Butter the cups that you will be baking the cheesecakes in (see Notes). If using aluminum cups, line the tops with buttered parchment.
2. Beat the cream cheese and sugar on medium speed until well combined, about 2 minutes. Scrape down the mixture.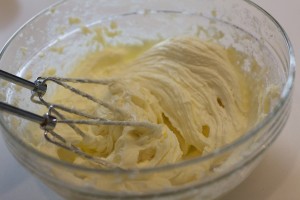 3. Add mascarpone and beat again on medium speed for 1 minute. Add eggs 1 at a time, scraping down after each addition. Add the vanilla extract and beat until the mixture is light and fluffy.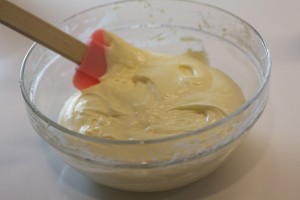 4. Pour into the prepared cups. Shake the cups gently to try level the batter so the cakes cook evenly (the ones shown below are pre-leveling).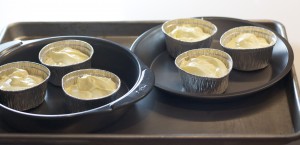 5. Bake in a water bath (see Tips) for 30 minutes, until the edges are set and the top of the cake when pressed gently feels set. Chill to fully set cheesecakes.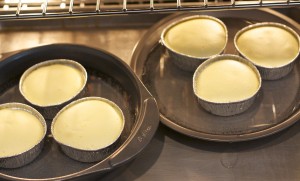 6. Serve chilled with berries.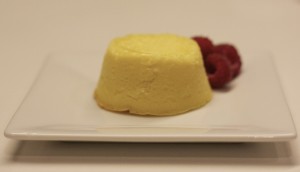 Search

Subscribe

Archives

Categories