Happy Labor Day! Some Great Ideas For Your Cookout!
Posted on 03 September 2010
Happy Labor Day! As a Brit I had no idea what Labor Day was until I just wikipedia-ed it (how isn't that a word yet?)… and apparently it is a day to celebrate laborers. Interesting fact of the day – the first was held in New York and used as a bribe to appease workers who were about to strike!. Personally for me, and I am sure for most of you, Labor Day is more important as the last weekend of real summer. It is the last time to fire up those grills without wearing a hoodie and Uggs!
More importantly for me, it's our wedding anniversary so I shall take my leave early today as we are trying to beat the traffic out of the city. Here are a few ideas for your holiday weekend cookout!
These Barbecue Chicken Thighs can turn into a mean Pulled Chicken and Avocado Sandwich.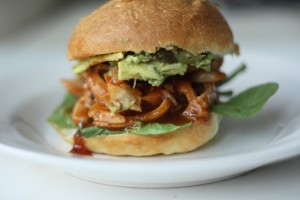 This Hot Dog Chili is the perfect accessory for all your cookout dogs… they feel naked without it!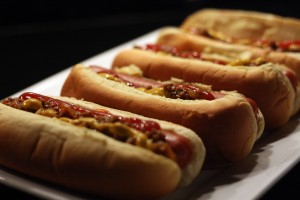 These Carne Asada Fajitas are made with flank steak, which after its' marinating tastes as tender as a filet!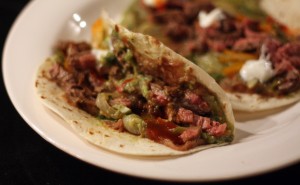 Make some extra Guacamole as a dip to go along side this Edamame Hummus.
Remember sides and salads as well! We have a recipe for the perfect Easy Potato Salad and a great, fresh Chicken Salad.
Go for light desserts which are easy to eat without getting messy like these Raspberry Cream Cookies or these Chewy White Chocolate Chip Cookies; do what we did and fill them with your favorite ice cream to make ice cream sandwiches!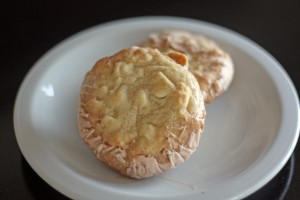 There are also On the Grill and Perfect Picnic categories and don't forget about Summer Summer Summer Time before it's too late!
Enjoy the last official weekend of summer and we'll see you after the break!
Pssstt.. This weekend is also the time to stock up on all your kitchen and tablewares… Williams Sonoma and Crate and Barrel are having big Labor Day Sales!
Search

Subscribe

Archives

Categories