Guacamole
Posted on 31 August 2010
In the summer (and through most of the winter/fall/spring, when I am missing summer) I make guacamole a couple of times a week. I adore being able to eat huge scoopfuls of a dip without having to feel a tiny bit guilty. While most of the avocado's calories come from fats, they are healthy monounsaturated fats. The rest of the ingredients are low in fat but high in flavor. In this recipe, the avocado is smooth and rich but the white onion is crunchy and juicy. I cut the tomatoes, jalapeno and cilantro finely so that they almost blend in with the avocado and lime juice and I leave the onion larger for a textural contrast.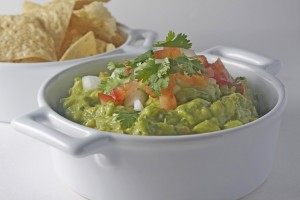 I have tried every kind of onion (vidalia, yellow, red, Spanish onion, shallots and white onions) to find that white onions work the best. Their onion flavor is less direct and sharp than any other onion but I love them in this guacamole recipe as they are juicier and milder than other onions. If you cannot find a white onion, you can substitute it for the same amount of vidalia onion or about a quarter cup of yellow or Spanish onion.
Guacamole, makes 2 cups
2 ripe Haas avocados
1 1/2 vine ripened tomatoes, small dice
1 jalapeno, minced
1/3 cup white onion, medium diced (about 1/4 white onion)
2 tbsp minced cilantro
2 tbsp lime juice
Kosher salt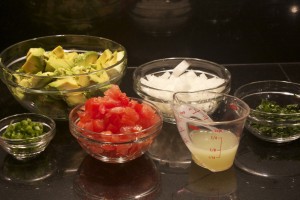 1. Mash avocados thoroughly with a fork. Add the rest of the ingredients and stir to combine. Season with kosher salt.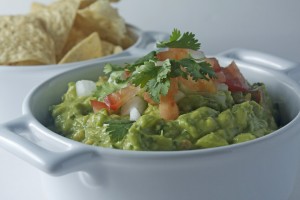 Search

Subscribe

Archives

Categories