Shortbread Biscuits with Petticoats
Posted on 18 June 2010
Ask any ex-pat and they will tell you that aside from being away from their friends, family and family pets (our dogs mean a lot to us!) the thing that they miss the most is the food. As many of you know, I am from England and while the rest of the world is laboring under some peculiar and false assumption that English food is not good, it is in fact very good and I do certainly miss it. I may be more than a wee bit biased but I really do enjoy eating traditional English food. I may be going out on a limb here but I am pretty sure that most people would too if they tasted good British grub. After all didn't we just invent the gastropub, which is taking this country by storm? I feel as though every bar is now serving bangers and mash and fish and chips just to keep up with the trend (both of which are awesome but are far better in Britain!)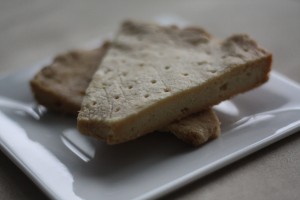 As anyone who has been back to the homeland recently knows one of the things that I miss most, food-wise at least, are biscuits. Not cookies but biscuits. I miss Digestives, Rich Tea, HobNobs, and Walker's Shortbread. Sure you can get them all in New York but I am not willing to pay $8 for a pack of biscuits that should cost me 70 pence, call me crazy… So I did what any homesick Brit would do, I tried to create the most authentic tasting shortbread recipe that I could make with the ingredients I had on hand and here it is.
Shortbread biscuits, makes 8 pieces, each large enough for a perfect dunk in your tea!
2 cups all purpose flour
1 cup unsalted butter, at room temperature (2 sticks)
3/4 cup confectioners' sugar
1 1/4 tsp kosher salt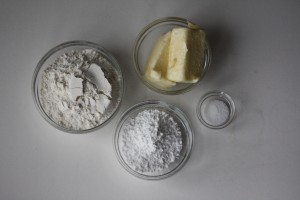 1. Butter a 10 inch fluted tart pan (I use this one). Sift flour and salt into a medium bowl. Place butter in the bowl of an electric mixer fitted with a paddle and mix on medium high until smooth, about 4 minutes.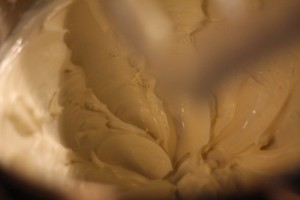 2. Add confectioners' sugar in small batches, scraping down the sides of the bowl occasionally. Beat until pale and fluffy, about 2 minutes. Reduce speed to low, add flour all at once, mix until just combined and the texture is the same as the below picture.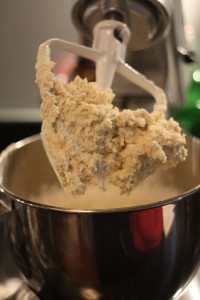 3. Heat oven to 300F. Place dough into the tart pan, cover with plastic wrap and press down to make one even layer of dough.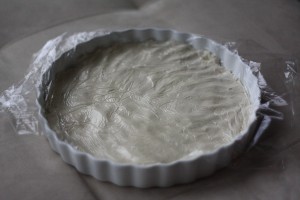 4. Chill dough covered in refrigerator until firm, about 40 minutes. Remove plastic wrap. Cut out a round with a 2 1/4 inch biscuit cutter, discard.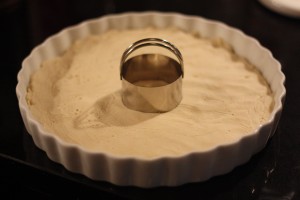 5. Cut dough into 8 slices with a small knife. Using a toothpick or skewer, prick dough all over with 1/4 inch intervals.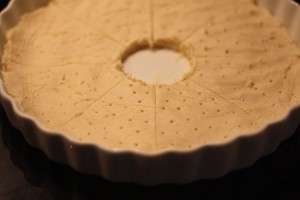 6. Bake until golden brown and firm, about 60 minutes, begin checking after 45 minutes as it sometimes cooks quicker. Transfer pan to a wire rack to cool. Recut slices, let cool completely in pan.
Search

Subscribe

Archives

Categories