Japanese Salad Dressing
Posted on 15 June 2010
Even though it sounds remarkably boring of me, one of the things that I look forward to most when eating out at Japanese restaurants is the salad. The vegetables used in the salad are not usually particularly interesting, although I do love the shredded carrots that are sometimes put in, it is the dressing takes it to another level.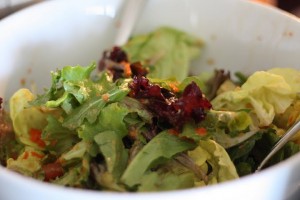 The dressing is tangy, sweet and tart all at the same time. It is also incredibly moreish, making it even easier to get to the recommended five servings of fruit and veg a day. You can use almost any lettuce; in the 80's I feel as though it was always served with shredded iceberg lettuce, but increasingly restaurants are using more interesting greens.
I have served this dressing with mixed baby lettuce, spring mixes, shaved radicchio, basically any lettuce! As I love avocado, I will usually dice some and throw it in there. Also shredded carrots, sliced raw peppers, and thinly shaved raw radishes are all great to add. The dressing gives the salad enough of kick that you do not need too many ingredients and can keep it simple. Usually I serve this as a side dish but I went slightly outside my box yesterday and made into an entree. It was a Seared Tuna Salad to be precise! Here is a sneak peek of the pic.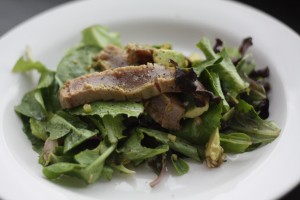 Japanese-style Salad Dressing
1/4 cup scallion whites, chopped finely (2 scallions)
2 1/2 tsp soy sauce
1 1/2 tsp rice vinegar
1/4 tsp sugar
1/8 tsp ground mustard
Pinch of fleur de sel
Pinch of freshly ground pepper
1 tsp sesame oil
1 1/2 tsp canola oil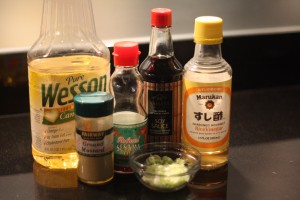 1. Combine scallion whites, soy, vinegar, sugar, mustard, salt and pepper. Whisk in oils until emulsified.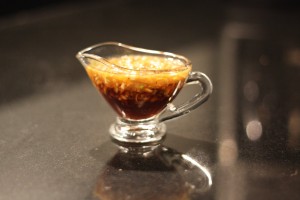 Search

Subscribe

Archives

Categories